Choose Our Affordable Storage Solutions in Pimlico, SW1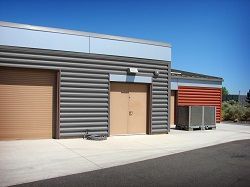 When it comes to moving home there can often be too many things for you to think about and one of these things is having far too many belongings to organise ready for the big move. You'll want to sort through all your possessions to find out what you do and don't want to keep, but this can be incredibly time consuming. That's why many people opt for placing some of their posessions into self storage until the time comes when they're ready to go through them. This provides you with the space you need whilst moving and peace of mind that your items are safe. We offer an exceptional range of storage solutions in Pimlico, which are ideal for this purpose.


Cost-effective Storage
When placing your things into storage space you do not want to spend a fortune on this. You'll also want to know that everything is secure and well looked after and that is exactly what you're guaranteed with Pimlico Removals. Offering an elite range of storage units in SW1, we can cater for all your needs, large or small. All of your belongings will be placed into a secure area and will be ready and waiting for you when you require them again. It really couldn't be any easier so call our team in Pimlico, SW3, today for a free no obligation quote on 020 8746 4463.


An Esteemed Company in the Area
Our storage solutions in Pimlico are revered because of how cost-effective and efficient they are. Utilising our removal service, your items will be taken to this storage facility in W1 where they will be carefully unloaded and packed away with care. Everything will be being taken care of for you and you won't need to worry about a thing. It's ideal it you're downsizing or simply need a bit of breathing space during your move. What's more, when you receive your initial free estimate when you call us on 020 8746 4463 these are the exact prices you'll pay, with no extras added on further down the line.


Tailored to Your Requirements
Here at Pimlico Removals we understand that you want to be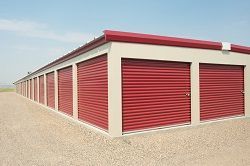 completely confident in the storage company you are using, which is why we go above and beyond to ensure you are. Our friendly and helpful customer service team in Pimlico will talk through all your requirements and will tailor a package entirely to your needs. Then, they'll be on hand to answer any further questions you may have along the way. We also offer all of our customers a full money back guarantee if they aren't happy with the services we provide them in SW1, showing you just how confident we are in our team and storage facilities.
Don't Delay and Book Today!
Don't let your move continue to be a headache for you and your family and let us take some of this stress away with our mobile self storage in W1. By placing your items in the mobile pods you'll have more time to focus on the important things you need to move and can think about these additional items later. Whether you want storage because you're downsizing or you just need to put these items somewhere until you can sell them, we can help you with all your requirements. All you need to do is call us today on 020 8746 4463 and we will provide you with the best value storage in SW1– guaranteed.